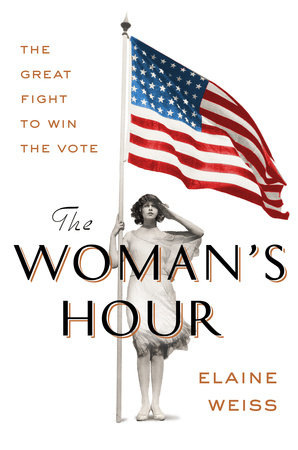 The Northwest Bergen History Coalition's Fall Luncheon wants you!
The Northwest Bergen History Coalition invites you to join them at their annual Fall History Luncheon at Ramsey Country Club, Nov. 1 at 11:30 a.m.
Elaine Weiss, author of "The Women's Hour," will be the guest speaker. Weiss will discuss her book that depicts a moment in history that changed our lives.
In the summer of 1920, the 19th Amendment to the Constitution granting women the right to vote was near to passing.
The amendment had been ratified by 35 states, but needed one more state in order to become law. Tennessee was the suffragists' last chance.
That August, the suffragists and those opposed to women suffrage descended upon Tennessee for a political fight that by the slimmest of margins resulted in ratification of the 19 th amendment.
Weiss brings together all the elements of this turbulent time in which "the core themes of American History – race, class, money, gender, states' rights, power and democracy – all come to play in Nashville."
Tickets are on sale now for $50 per person. Checks can be made payable to the Upper Saddle River Historical Society and mailed to U.S.R. Historical Society 245 Lake Street, Upper Saddle River NJ 07458.
For more information call 201-995-0171 or email smbrogan@aol.com.